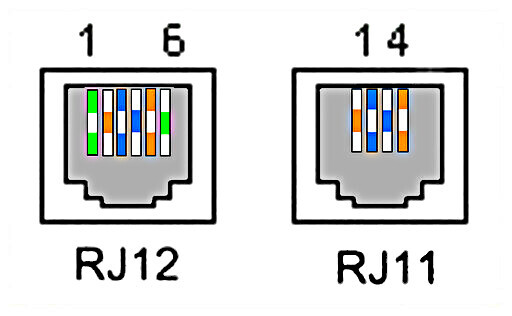 RJ12
The RJ11 and RJ12 standards are quite close. The same six-slot connector is used.
The only difference between the two is the wiring and the number of strands that are used.
RJ12 is a standard 6P6C wiring. This means that there are 6 strands that are wired in the connector. RJ11 is a 6P4C wiring and has only four wires connected, the other two are not used.