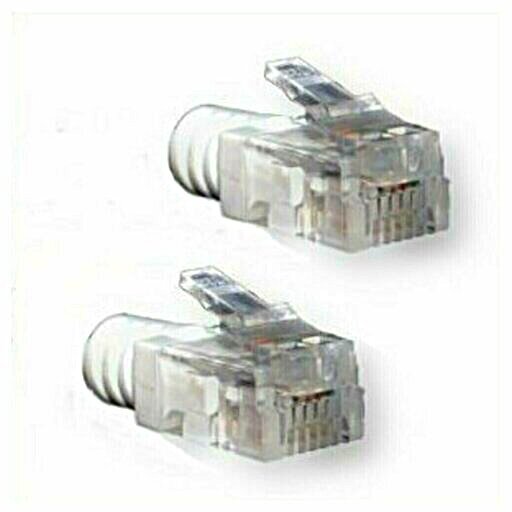 RJ11
The RJ11 standard is used for the phone. It is an international standard for connecting a device to the telecommunications network.
The information transmitted can be digital (DSL) or analog.
The telephone cable that usually arrives at the subscriber's home has 4 twisted pairs. Only one pair is used.
The two central contacts of the RJ11 socket, numbered 2 and 3, are used for the telephone line and the colours guide the user.
The continuous tension between the two links of the RJ11 connectors varies from country to country.
Each country has standardized its telephone sockets.
In Spain, a Spanish royal decree defines the use of RJ11 and RJ45 for users of the telephone network.
In Belgium, there are several types of RJ11 wiring :
2 links : blue, white - blue
4 bindings : blue, orange, orange - white, white - blue
The RJ25 connector is a modular Plug-type connector.
It is a phone connector that connects three lines. The RJ25 has six points and six contacts, the British equivalent is the standard BS 6312.