RJ45
RJ45 - Registered Jack - is the wired standard that allows the network connection for example to the Internet via a box. This type of cable has 8 pins of electrical connections.
This cable is also called cable ETHERNET its connector is called 8P8C connector (8 positions and 8 electrical contacts).
This connector is physically compatible with the connector
RJ11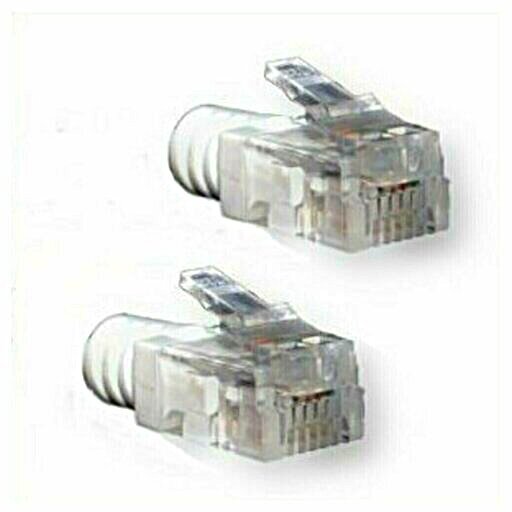 RJ11
RJ11 – Regitered Jack 11 – is used for the landline. It is an international standard for connecting the fixed telephone to the telecommunications network.
RJ11 uses a 6-slot connector. In this one RJ11 has 6 slots (positions) and two drivers, the standard is written 6P2C. The information transmitted on the line can be digital (DSL) or analog. The telephone cable that arrives at the subscriber has 4 conductors
if an adapter is used.
On computer cabling RJ45 in 10/100 Mbit/s, only 4 pins 1-2 and 3-6 are used to transmit information.
In 1000 Mbps (1Gbps) of transmission, the 8 pins of the socket are used.
Two wiring standards RJ45 are mainly used to wire sockets : the standard T568A and the standard T568B.
These standards are very similar : only pairs 2 (orange, white-orange) and 3 (green, white-green) change.