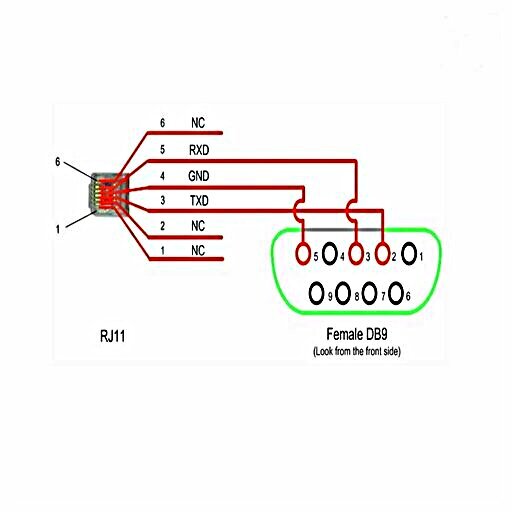 RJ11 - RS232
The
RJ11
is interesting, because the manufacturer has chosen to have a symmetrical arrangement of pins, just like with the systems DECconnect MMJ connector and the
RJ45
in the Yost standard.
A symmetrical pin layout allows to connect two DTE, data terminal ()) directly without using a modem or other DCE data communication equipment.
The original wiring
RS232
was developed for 25 pins.
The vast majority of applications
RS232
use only 3 links : TX, RX and GND.
9 pins
RS232
connectors are commonly used.
In mixed applications, a 9-to-25 converter can be used to plug in different sizes.
Two other contacts of signal, RTS and
CD
are sometimes used when interfacing to modems or
RJ11
.