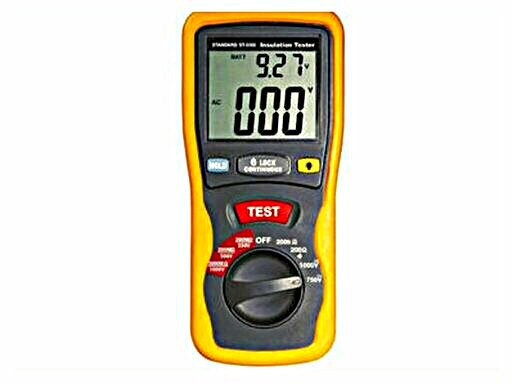 Ohmmeter
An ohm meter is a measuring instrument for measuring the electrical resistance of a component or an electrical circuit. The unit of measure is the ohm, noted Ω.
Principle of operation
Two methods can be used to measure the value of resistance :
Measure a voltage with a current generator;
Measurement of a current with a voltage generator (or D.D.P).
Current generator
Current generator requires an IM intensity through the unknown resistance RX, we measure the voltage VM appearing at its terminals.
Such an arrangement does not measure with precision of resistance whose value exceeds a few kΩ as the current in the voltmeter is then more negligible (the internal resistance of the voltmeter being commonly equal to 10 MΩ). Mounting is therefore supplemented by a current generator auxiliary enslaved to the value of the voltage measured by the voltmeter, to deliver the current in the noted voltmeter IV
When the value of the resistor RX is less than 10 ohms, to avoid taking into account various connection resistances, to implement a particular realized montage in 4-wire ohmmeters.
Voltage generator
We use an ammeter to measure current I flowing through a resistance RX to which one applies a low V tension set.
This method is used in the analog ohmmeters with galvanometer to mobile framework.