Voltmeter
The voltmeter is a device that measures the voltage (or difference in electrical potential) between two points, a quantity whose unit of measurement is the volt (V).
The vast majority of current measuring devices are built around a digital voltmeter, with the physical quantity to be measured being converted into voltage using a suitable sensor.
This is the case of the digital multimeter which, in addition to offering the voltmeter function, has at least one voltage current converter to operate it as an ammeter and a constant current generator to operate as an
ohmmeter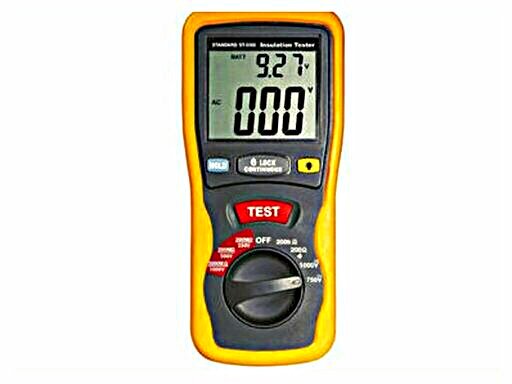 The ohmmeter
An ohmmeter is an instrument that measures the electrical resistance of an electrical component or circuit. The unit of measurement is the ohm, denoted Ω. Two methods can be used to measure the value of a resistance : - Measurement of a voltage with a current generator.
- Measurement of a current with a voltage generator (or D.D.P).
.