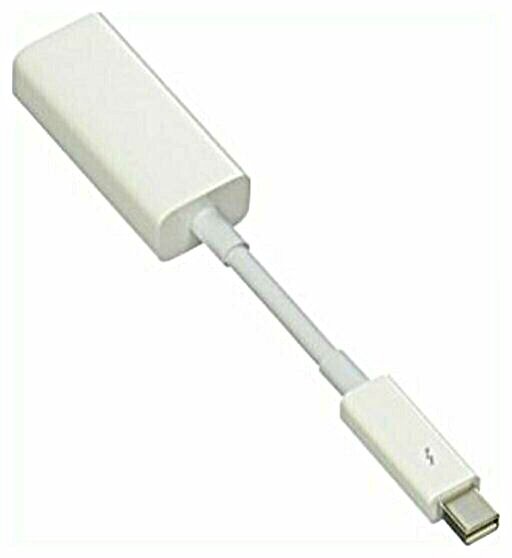 Thunderbolt
Thunderbolt is a computer connection format designed by Intel, which began work in 2007 under the codename Light Peak.
This connection was to eventually use fibre optics, although its first implantations used standard copper wires. This interface allows the use of protocols DisplayPort and
PCI
Express in the same interface. The connector
Mini DisplayPort
,
which was already present on Apple's computers, was chosen as the standard interface for Thunderbolt.
Version 3 of the Thunderbolt switches to the TYPE C
USB
connector, and therefore allows the use of the standard
USB
protocol on the same interface.
This version endorses the use of copper, as the use of cable as a power supply is also an important part of this interface.
The first computers to use it are, in chronological order, MacBook Pros, iMacs, MacBook Airs and Mac minis from Apple. They use Intel Core i5 or Core i7 processors running on Sandy-Bridge, Ivy Bridge, Haswell and Skylake micro-architects.
Connectors Thunderbolt 1 and 2 are fully compatible with the standard
Mini DisplayPort
to be able to connect external monitors.