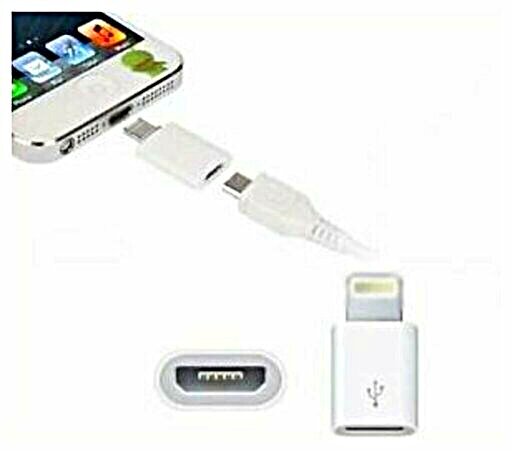 Lightning
Lightning is an 8-pin connector produced by Apple since 2012. It replaces on all new products the 30-pin connector introduced in 2003 with the third generation iPod.
It requires an adapter to work with previous devices using the old connector. The switch from 30 to 8 pins also leaves behind certain functions such as theiPod Out (introduced in 2010 with iOS 4)
which displayed the Music app's interface on a compatible automotive audio system, as well as analog video outputs (composite and component).
At the end of 2013, barely a year after its presentation, it is available on the bulk of mobile products sold by Apple with the exception of theiPhone 4s, theiPad 3, theiPod shuffle and theiPod Classic. Since the end of 2014, after the shutdown by Apple other models,
TheiPod shuffle is the only product in the catalogue that is not compatible.
It may not be available until the end of 2017, Apple risk of having to comply with the EU directive that imposes an open and standardised solution in 2017,
usb Type-C port.
Lightning was introduced by Apple September 12, 2012 at the keynote announcing theiPhone 5, theiPod 7th generation nano and theiPod 5th generation touch.
It replaces the old 30-pin connector.
The first-ever docking station equipped with the connector Lightning (OnBeat Micro) was designed by JBL and launched at the end of 2012.
Since the availability of iOS 7, many cables Lightning have difficulty working properly and the phone or tablet display a message of incompatibility.
The connector Lightning received a mixed reception due to its incompatibility with the many iPhone And iPod without relying on an open standard such as the micro-USB format.
Apple still remains in line with European standards by offering an adapter Lightning micro-USB to which only allows charging, as the data can only be conveyed by the cable Lightning direct connection (as well as Wi-Fi).