Le Bluetooth
- Control of communication between a mobile phone and a wireless hands-free headset.
- Creation of a network between PCs in a confined space and where little bandwidth is needed.
- Wireless communications between PCs and output devices, such as mouse, keyboard and
printer
3D printer
3D printing is an additive production technique developed for rapid prototyping. Its goal is to quickly and easily generate a physical piece. Different materials can be used, more generally ABS plastic, PLA plastic, and metal, but also wax, or even plaster.
The applications of 3D printing are varied, but in all cases aim to concrete visualization of projects, or verification of parts ergonomics. 3D printing works
.
- File transfer between devices with OBEX (communication protocol).
- Replacement of traditional serial wired communication (medical equipment, barcode
scanners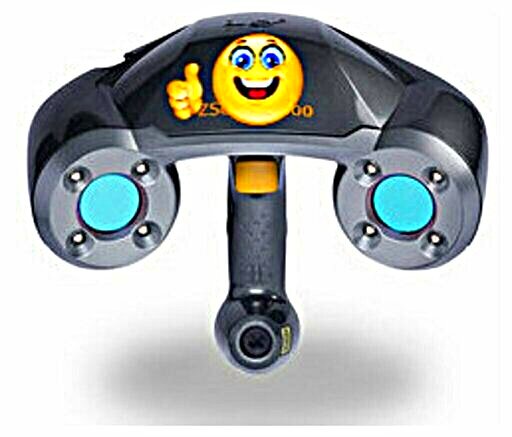 3D scanner
A three-dimensional scanner is a device that analyzes the objects or their immediate environment to gather specific information on the form and possibly on the appearance (color, texture) of these. The data collected can then be used to build CGI three-dimensional (digital objects) for various purposes.
These devices are much used by the industries of entertainment for movies or video games. Digital images of scanne
and control devices).
- Two seventh-generation consoles, Nintendo Wii and Sony's PlayStation 3 uses
Bluetooth
Le Bluetooth
Connecting peripherals to a computer can require a lot of cables, the BlueTooth aims to eliminate these cables. Bluetooth is a universal device, it is valid for connecting all kinds of devices, and works seamlessly for the user.
for their wireless controllers.
-
Internet
Internet box
ADSL is a technology developed to be able to pass computer data through telephone lines. The high frequency bands of ADSL are those not used by the telephone (300 - 3400 Hz), multiplexing and modulation techniques are implemented.
However, using the high frequencies of the telephone line implies the use of a filter on both sides of the line so that there is no disturbance. The streams are asymmetric, which means that
access on PC or PDA using a compatible mobile phone.